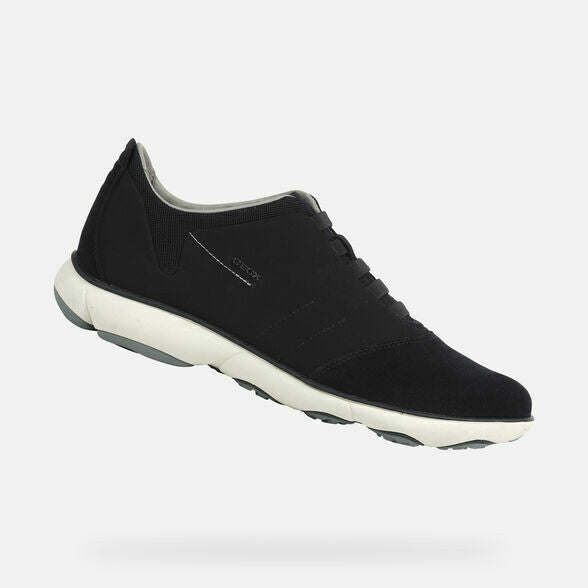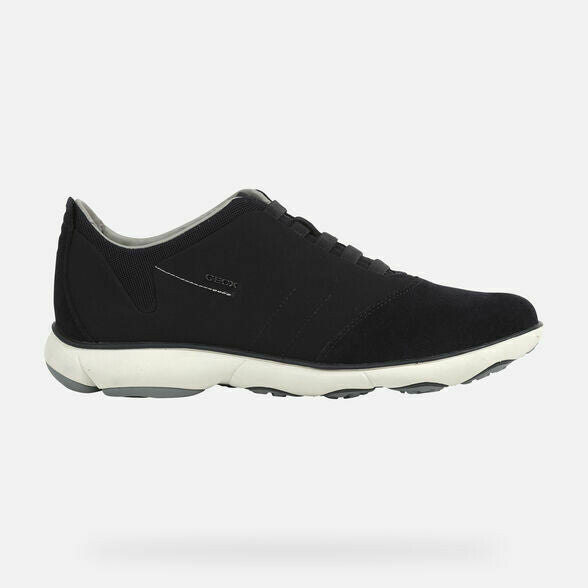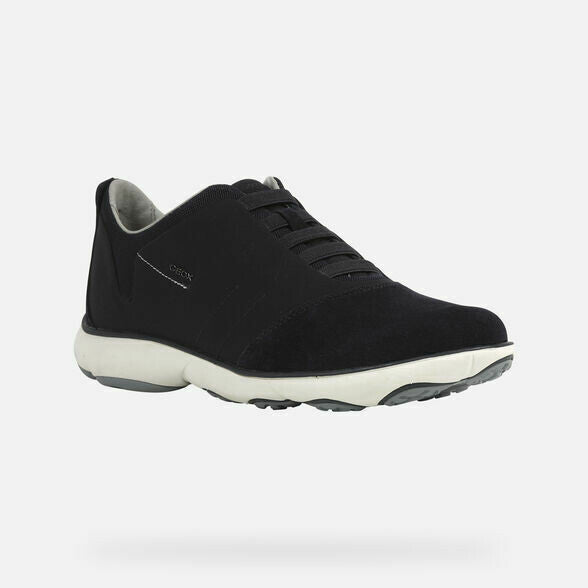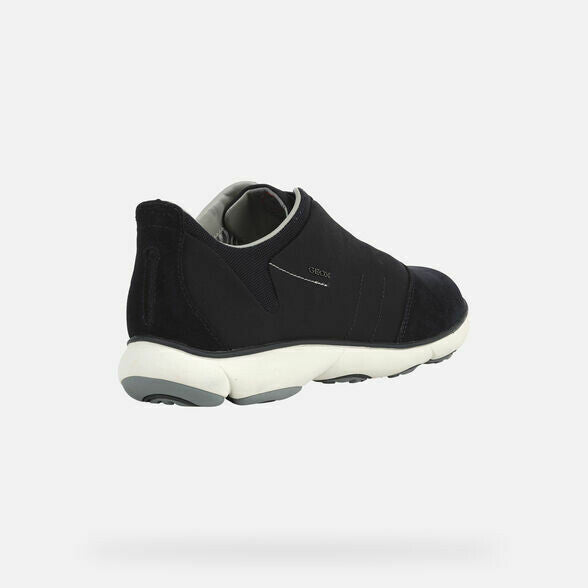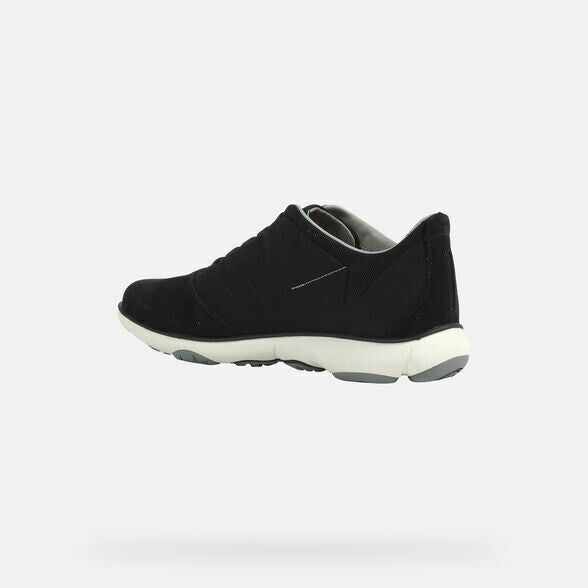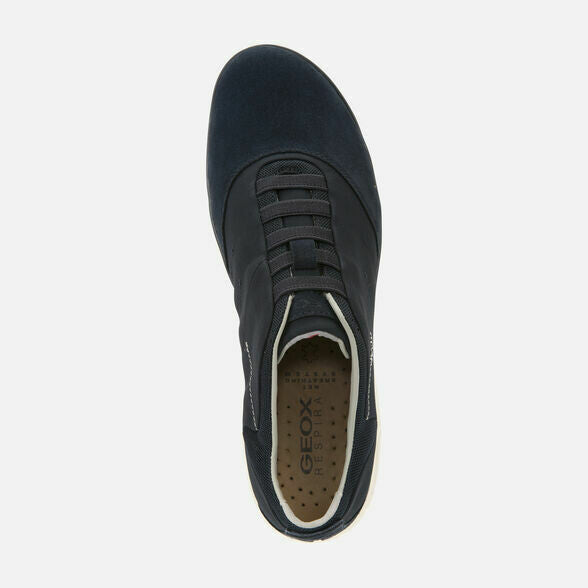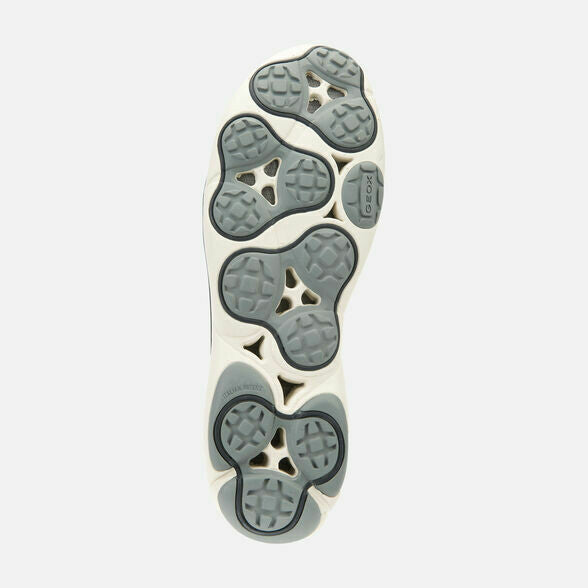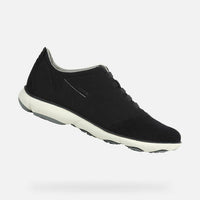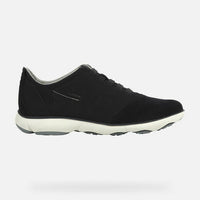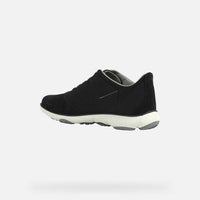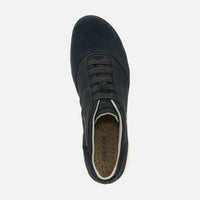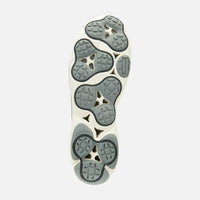 Iconic, high-tech men's sneaker that's ultra-breathable and extremely light.
Nebula is the epitome of Geox technology, it has been crafted from nappa leather and a navy-blue fabric with a double elasticated panel on the upper so it acts like a slip-on shoe. No more laces to tie!
It has a pristine pared-back style which makes it ideal for laid-back urban looks. It is the ideal solution for everyday wear, whether you're in the city, off-duty or on the road, not just for comfort, maximized by the wide toe, but also for its versatile design.
A winning combination of comfort and technology, Nebula boasts a tread with three-dimensional rubber inserts for outstanding grip and durability, and a lightweight EVA outsole for cushioning and flexibility, enhanced by the 3D mesh mounting footbed for even greater breathability.
For hygiene and practicality, it also features a removable footbed which is lined in leather to boost comfort and help feet feel dry all day long.
These shoes owe their extraordinary breathability to the GEOX Net Breathing System: the technology developed and designed in collaboration with professional pilots who have won the world championship. The maxiholes guarantee outstanding breathability.
The maximum water resistance of the sole is guaranteed by a membrane that prevents water from getting in. What's more, an additional layer made up of a special protective material guards the foot, without compromising on breathability.
This technology has been designed to withstand even the most intense level of activity and to provide maximum day long comfort, even in the more extreme of temperatures.
breathable lining
leather insole
Upper: 79% Textile, 21% Leather
Lining: 76% Textile, 17% Leather, 7% Synthetic
Outsole: 67% Synthetic Material, 33% Rubber
Insole: 100% Leather