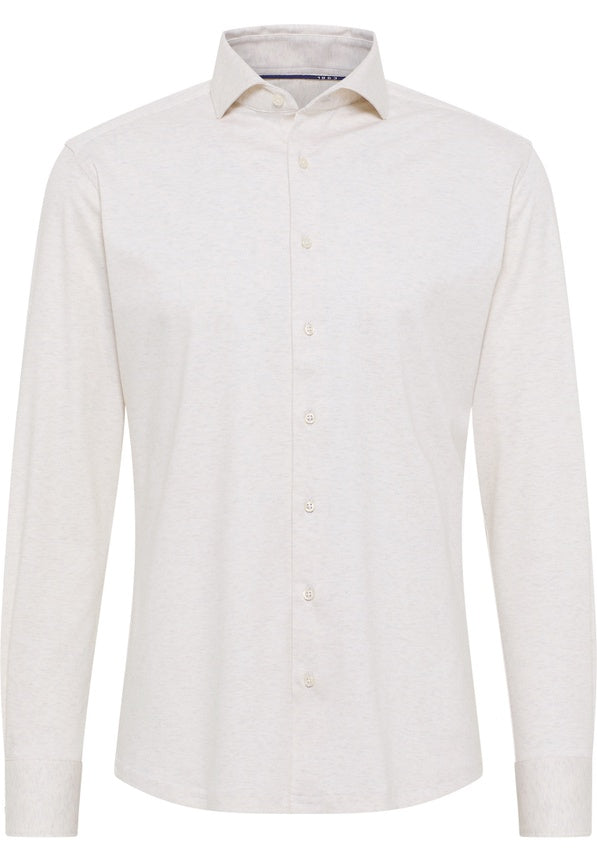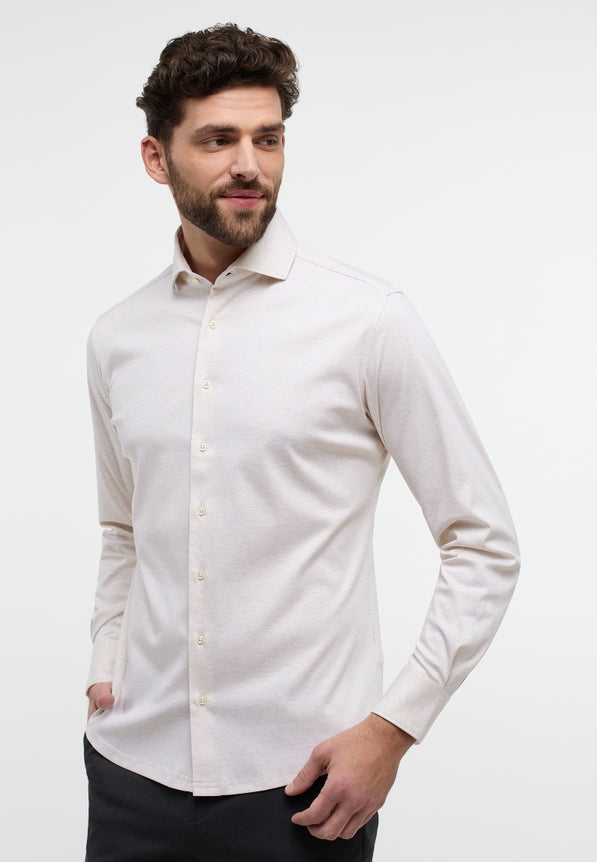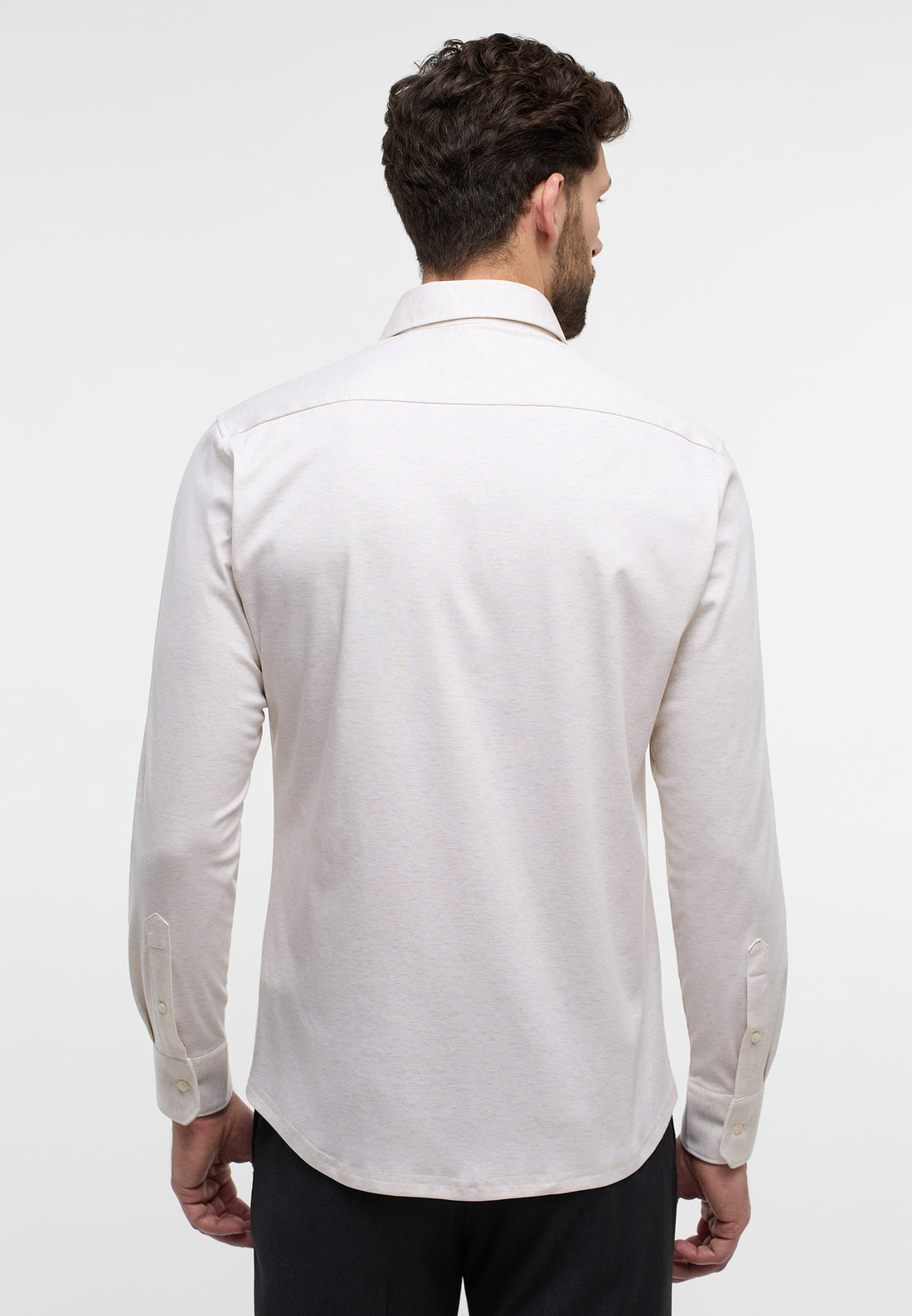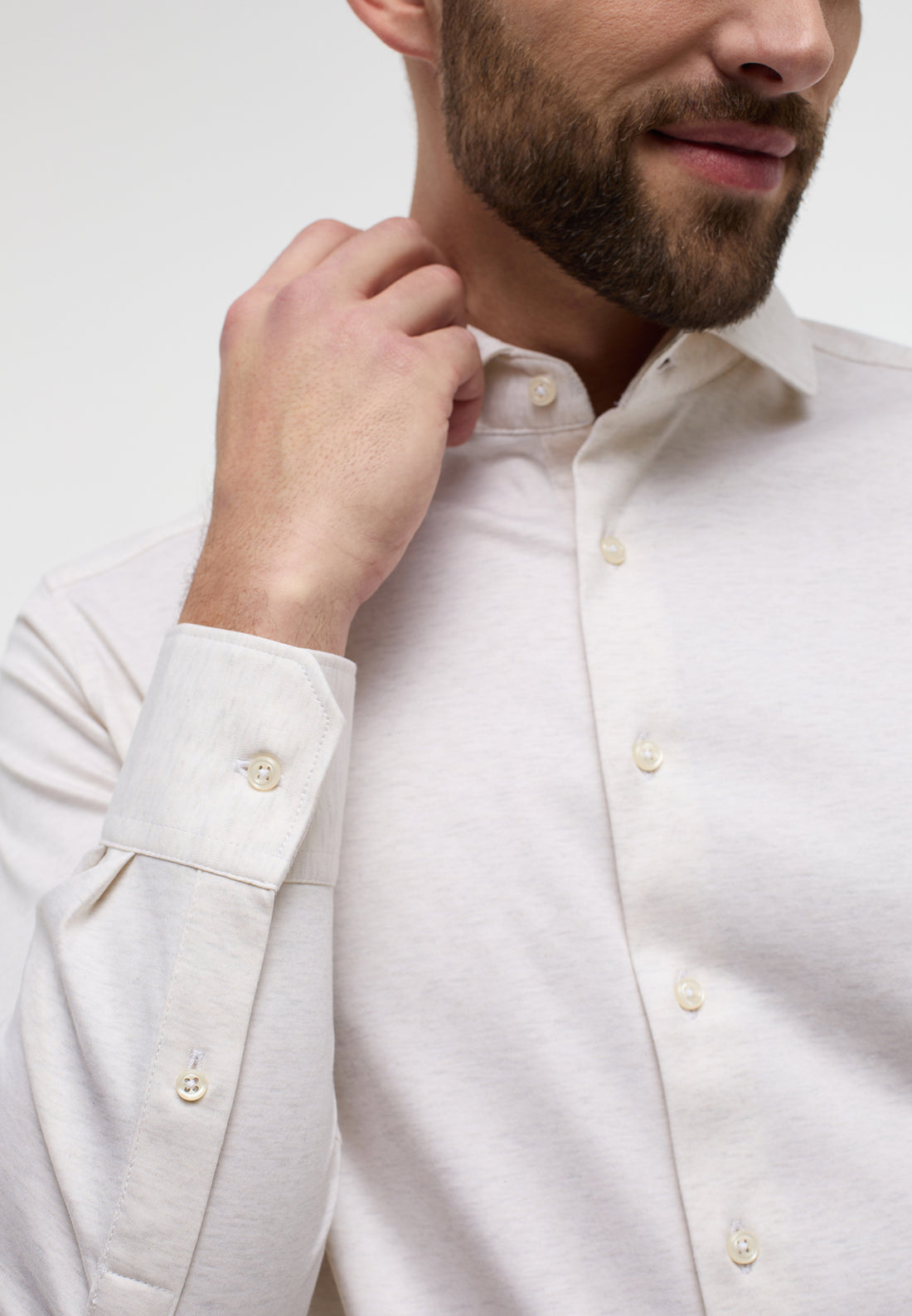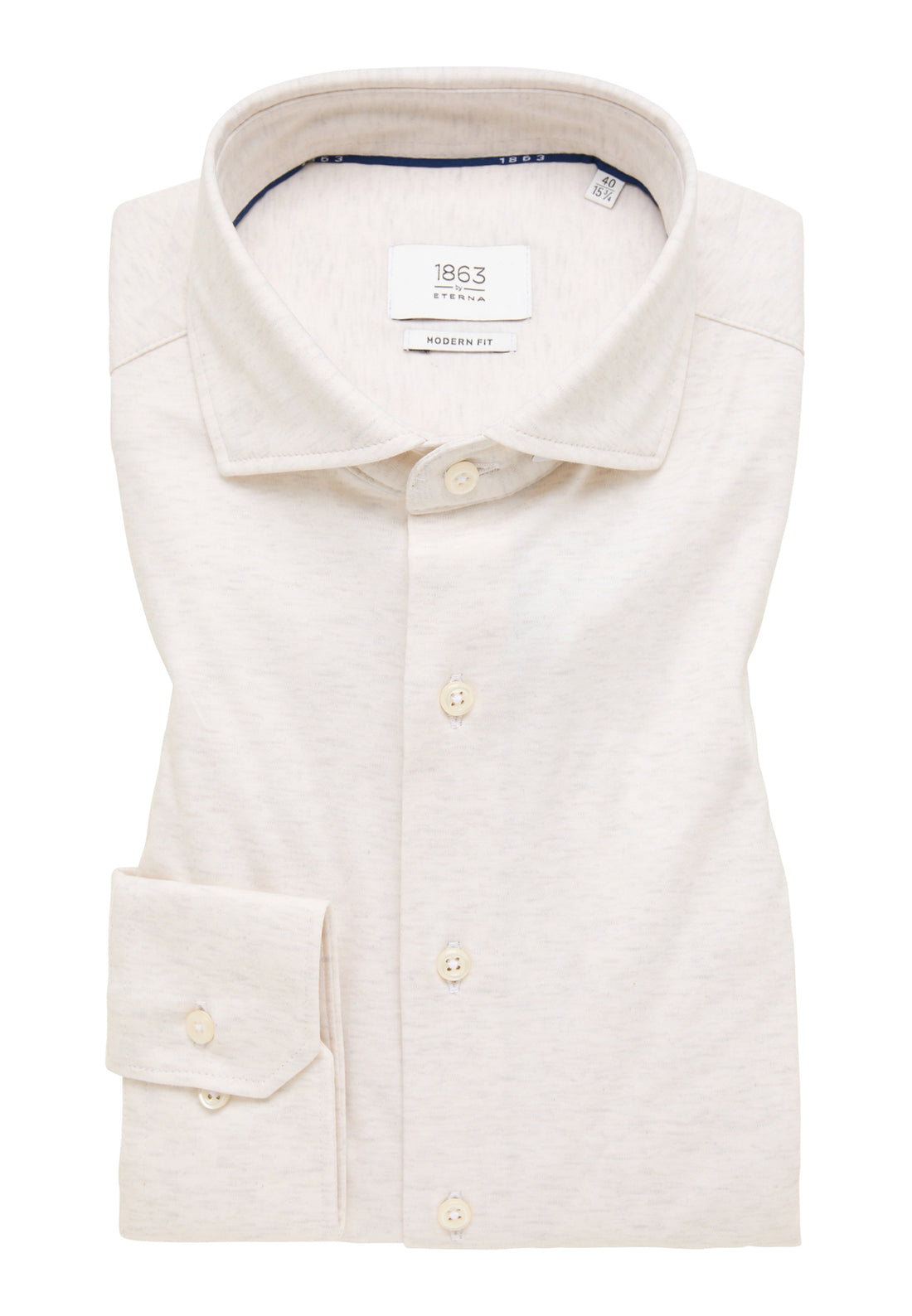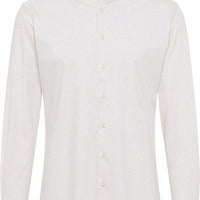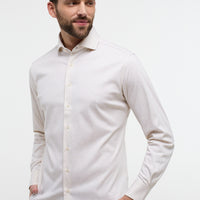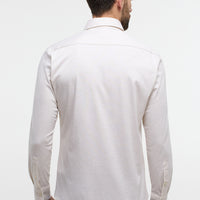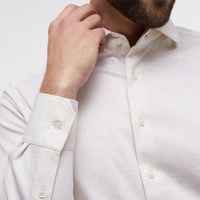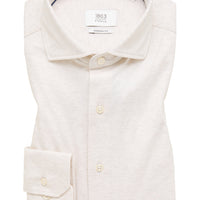 With this plain-colored SOFT TAILORING SHIRT (without breast pocket) you are always well dressed. Typical of this jersey long-sleeved shirt in "Super Soft Quality" is the high quality and the soft feel.
It impresses with its perfect wearing comfort. It has a soft shark collar and soft cuffs, as well as unglued inserts. The particularly stretchy jersey material (100% cotton, easy-iron) follows every movement.
This MODERN FIT long-sleeved shirt has a shortened body length and a rounded hem and is suitable for wearing outside. When manufacturing our premium shirts, we not only value the highest quality, but also sustainable processes and CO²-neutral production. Comfortable like a casual shirt, stylish like a business shirt.