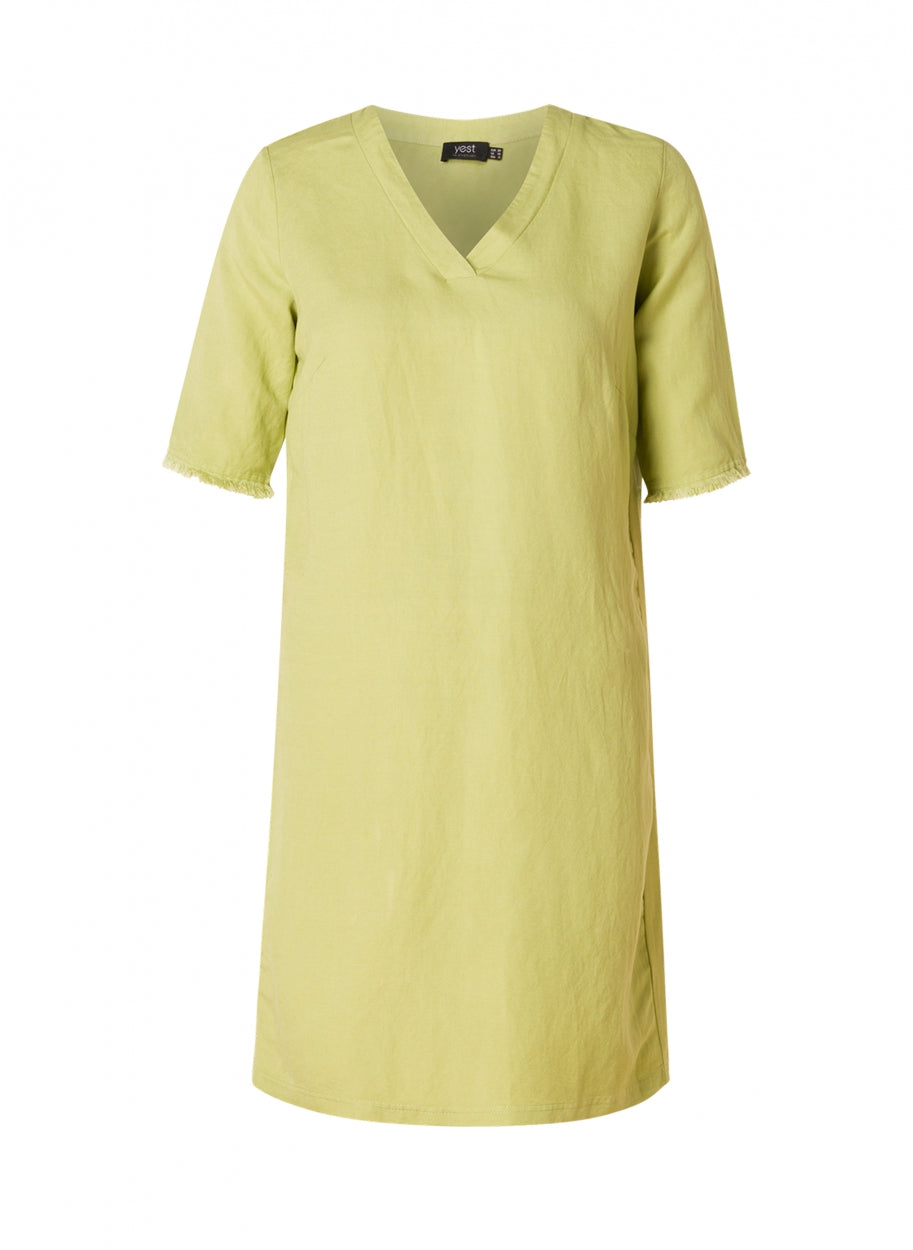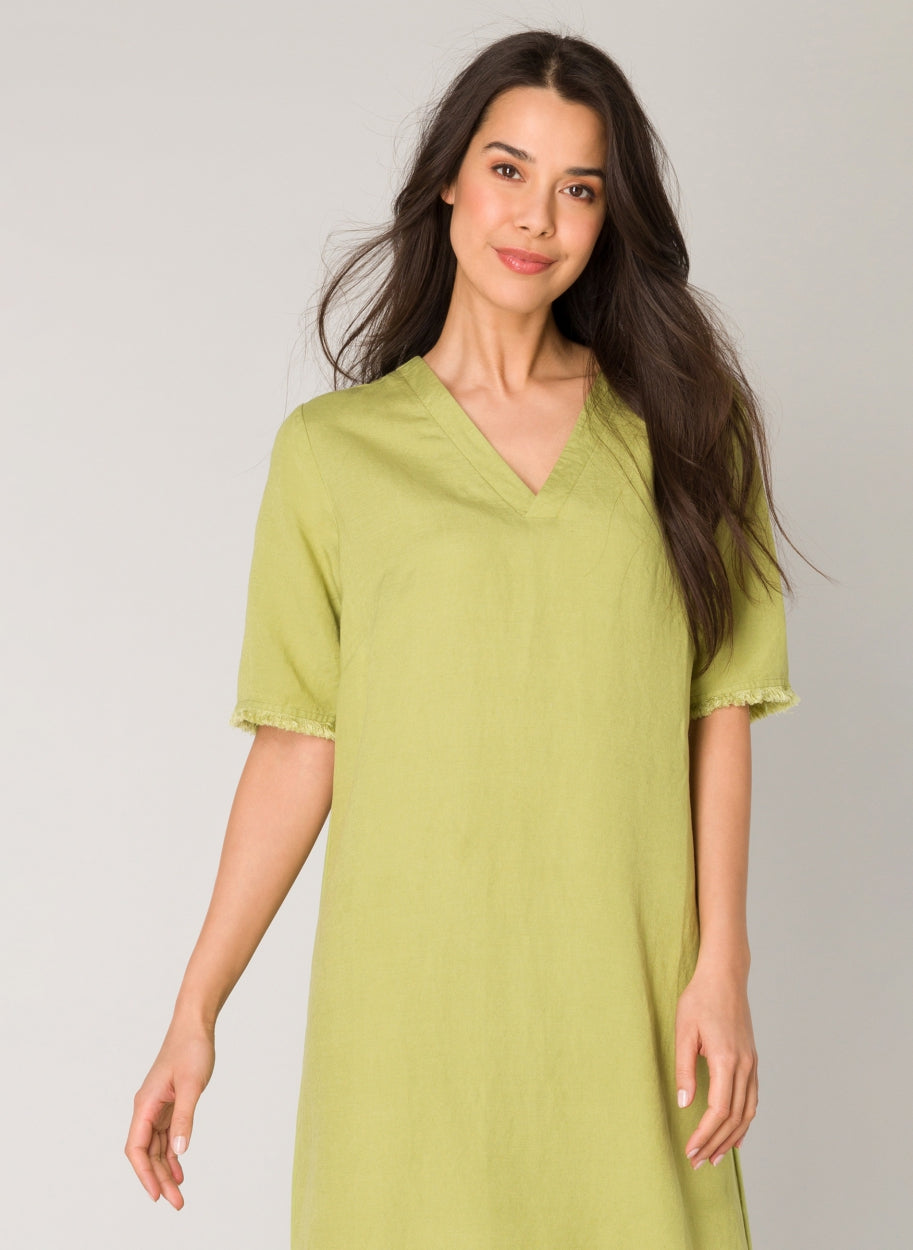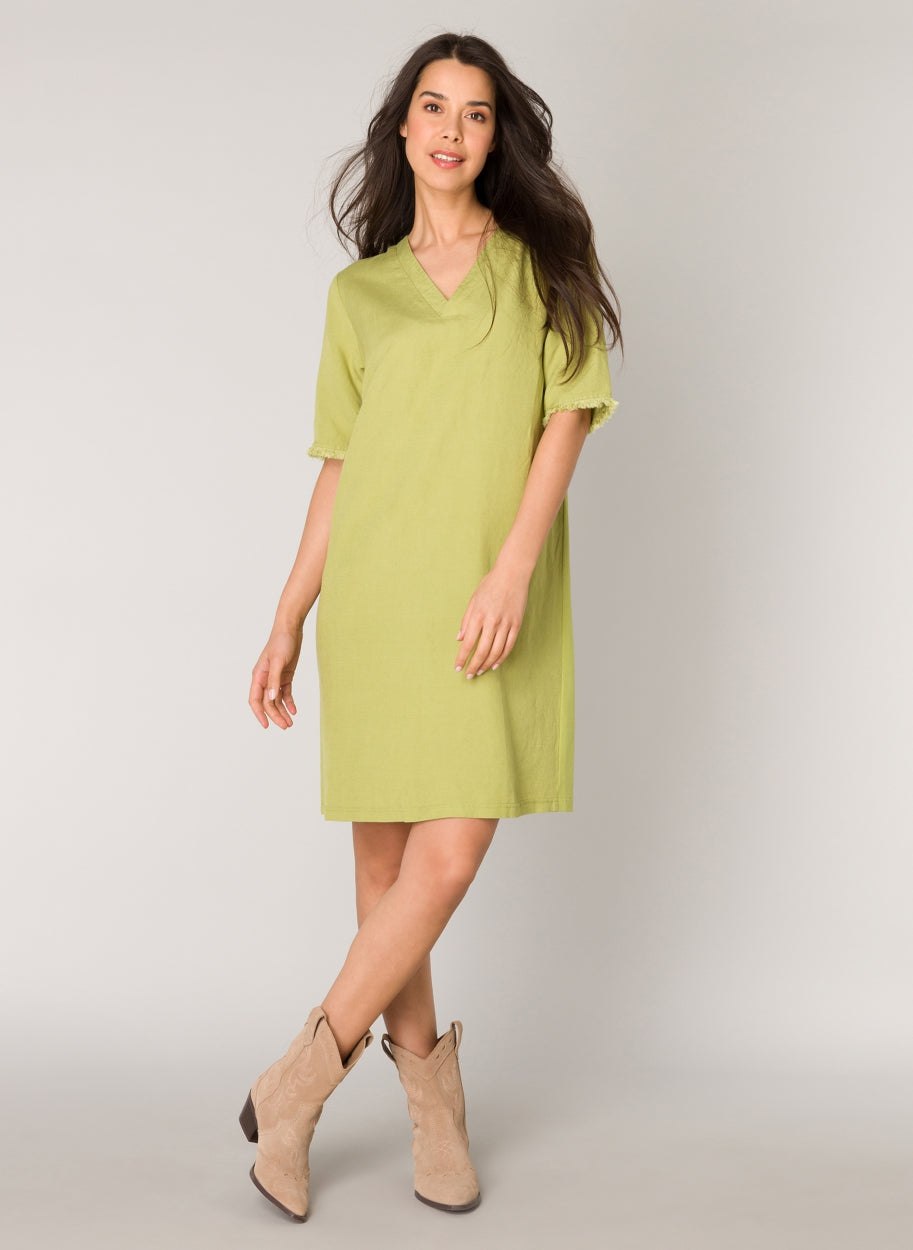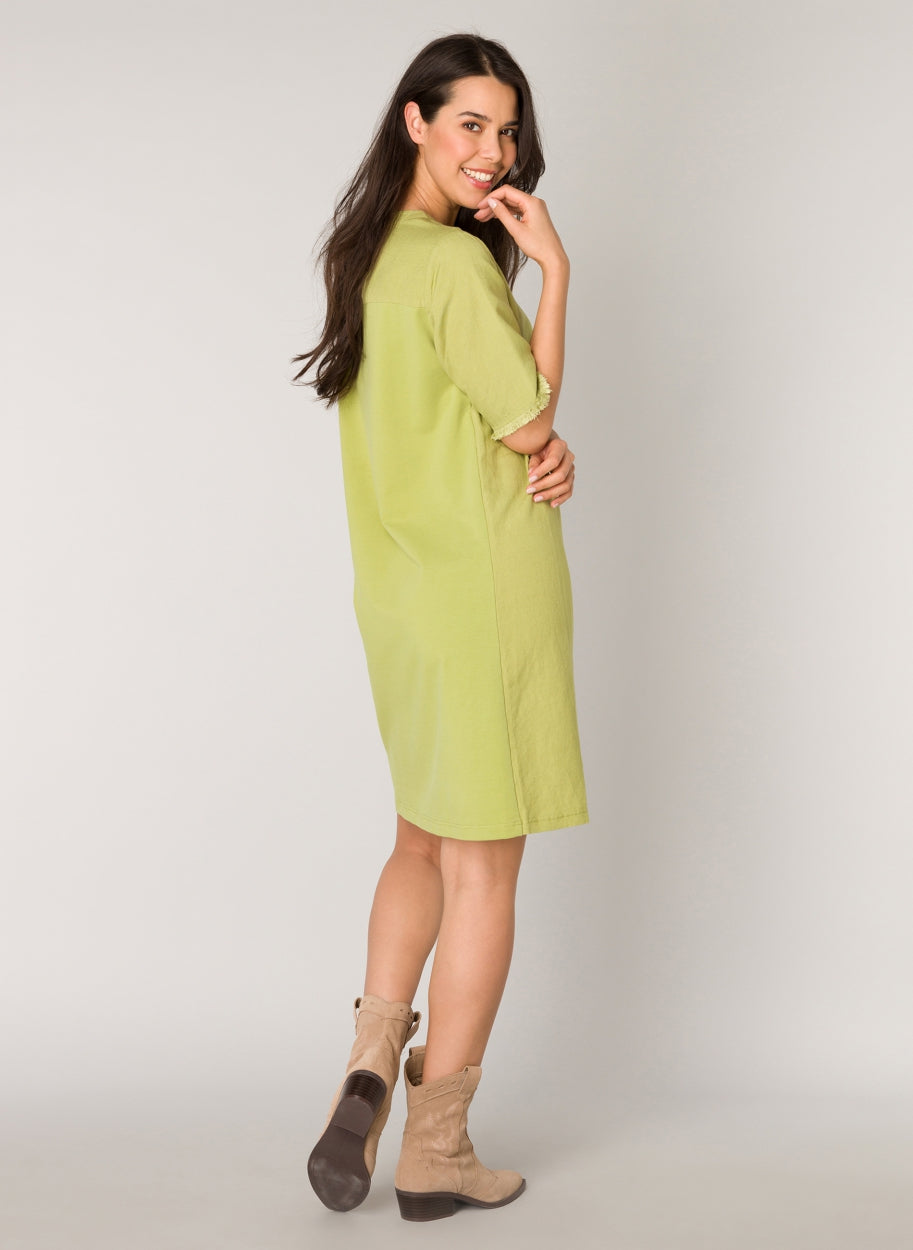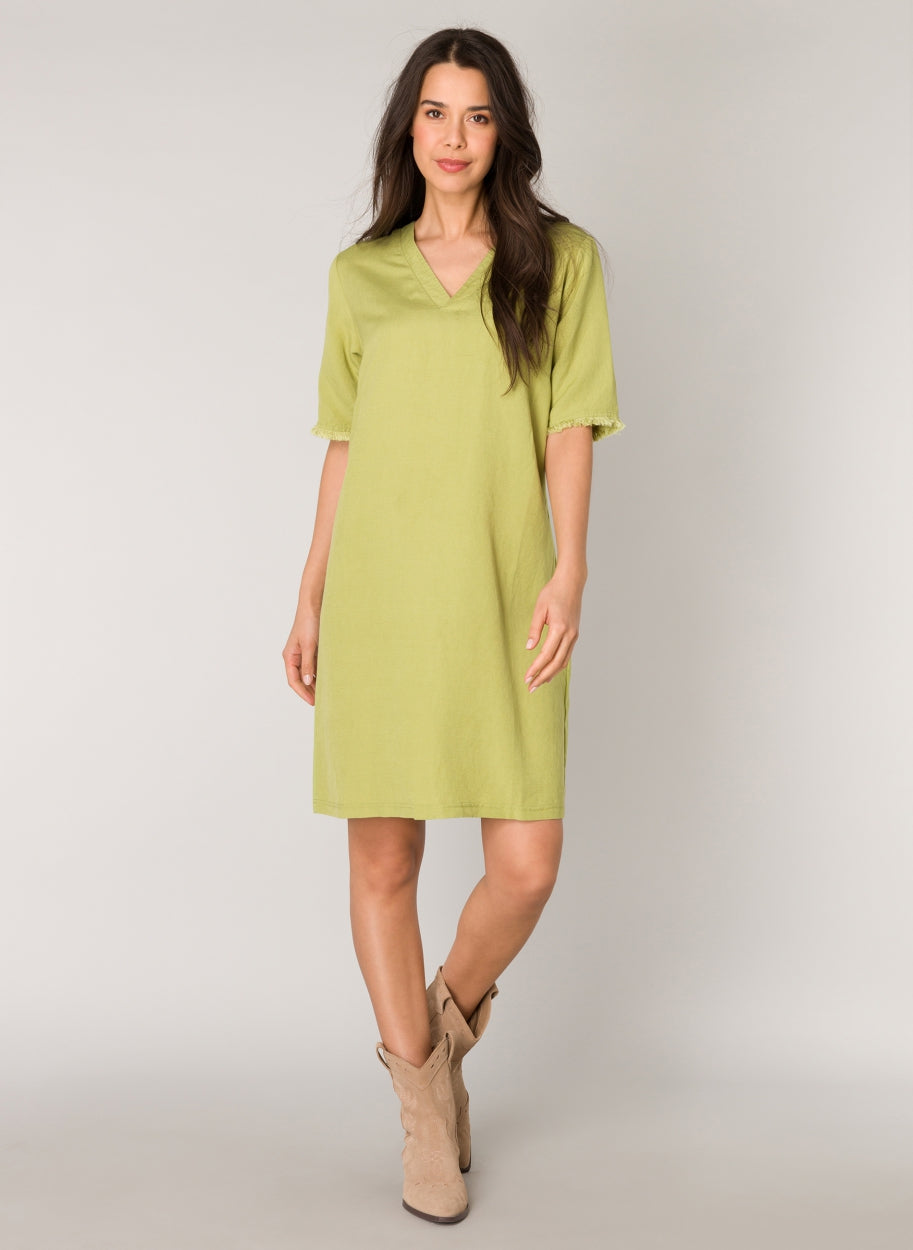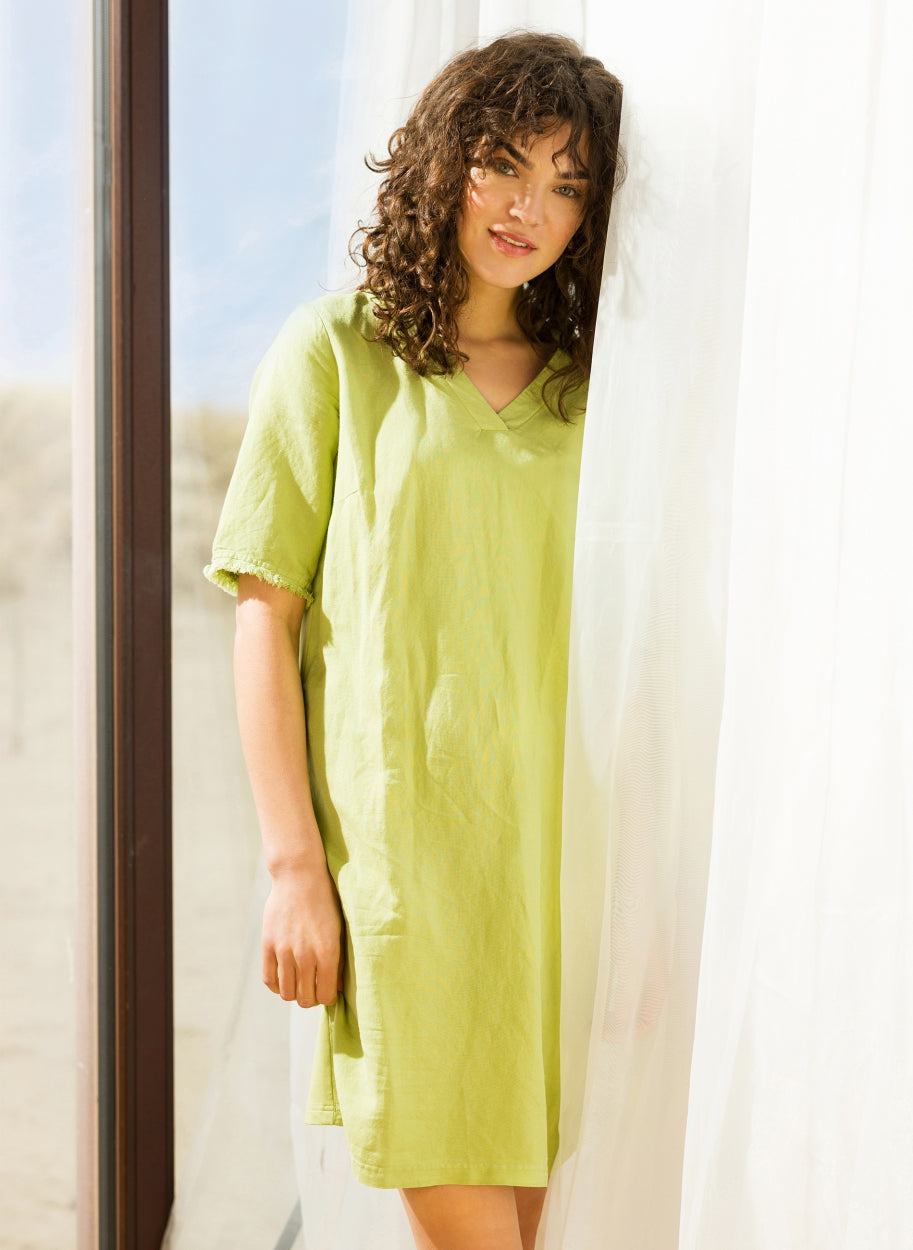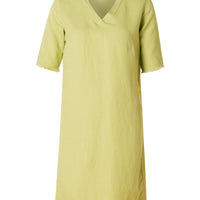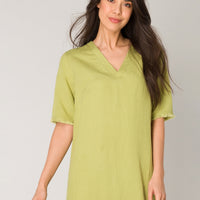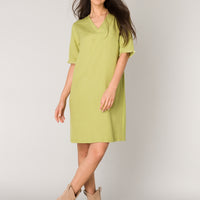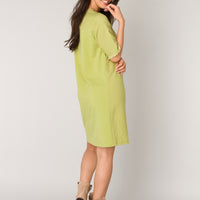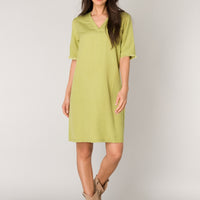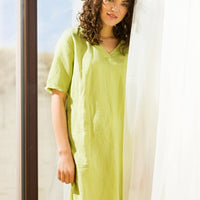 Loose summer dress from Yest in a linen-viscose version. This dress has a V-neckline and the short sleeves have a frayed hem. The back is of a soft jersey. Available in apple green.
Compostition: 55% Linen, 45% Viscose.
Sizing: For this brand European size 36 is a US size 4.