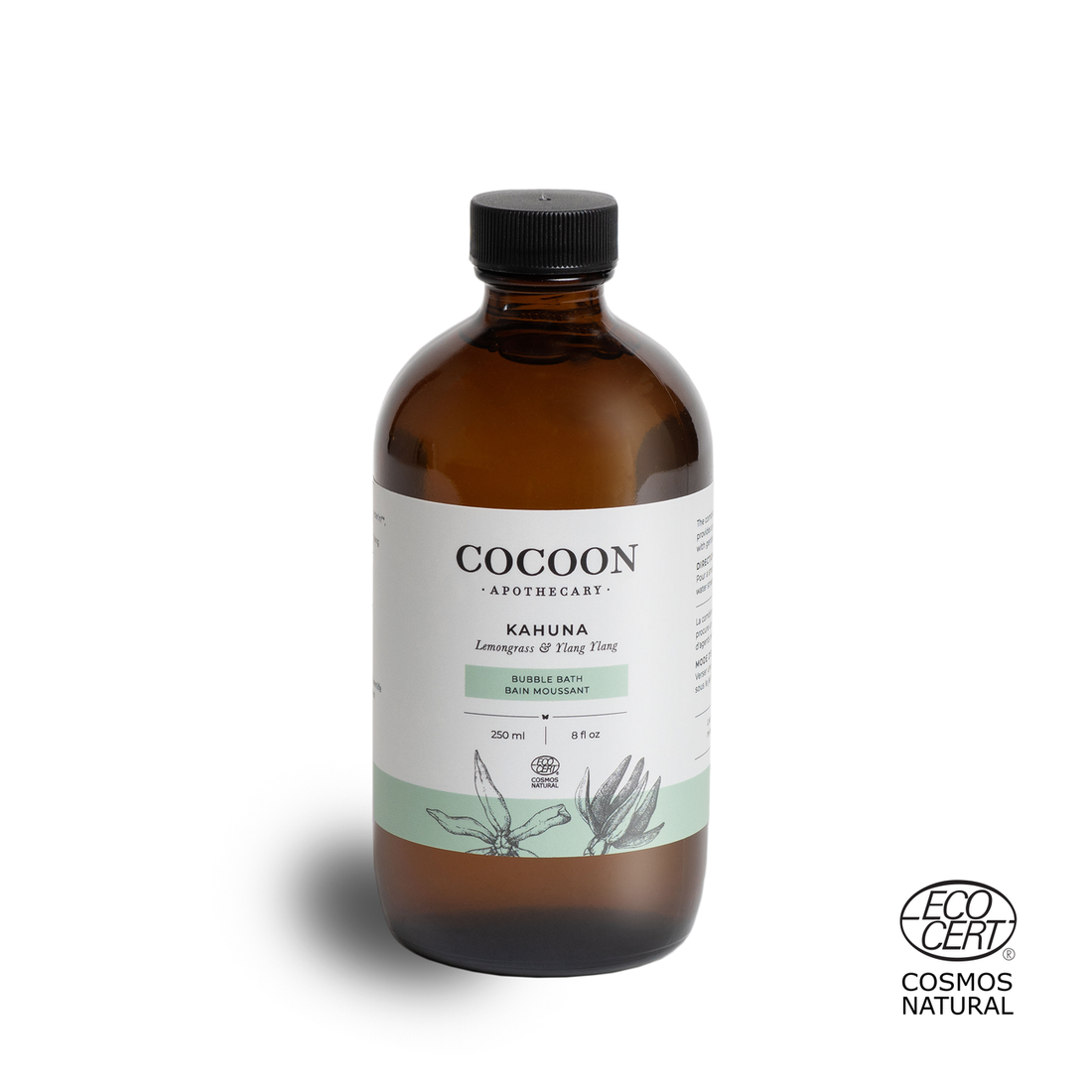 A botanical bubble bath that suds up your water without drying out your skin. The relaxing and uplifting natural aromas of lemongrass and ylang ylang create the perfect soak and will be enjoyed on your skin for hours after you leave the tub.
Smells like: Lemongrass and ylang ylang
Benefits:
Made with gentle natural ingredients suitable for sensitive skin and dry skin
One capful creates big bubbles that last for the entire bath
Natural aromas create a relaxing experience
Key Ingredients:
Coco glucoside - Coconut-based bubble maker
Lemongrass -  Lemony citrus
Ylang Ylang - A tropical fruity floral
Ingredients: Coco glucoside, water, glycerin*, lemongrass essential oil*, ylang ylang essential oil*.
*certified organic
Packaging: Glass bottle with cap
Size: 250 mL/8 fl oz
Bath shot size: 20ml/.68fl oz
Instructions: Add to hot running bath water. If the water pressure is low, you may have to agitate it to create more bubbles.
pH - 5