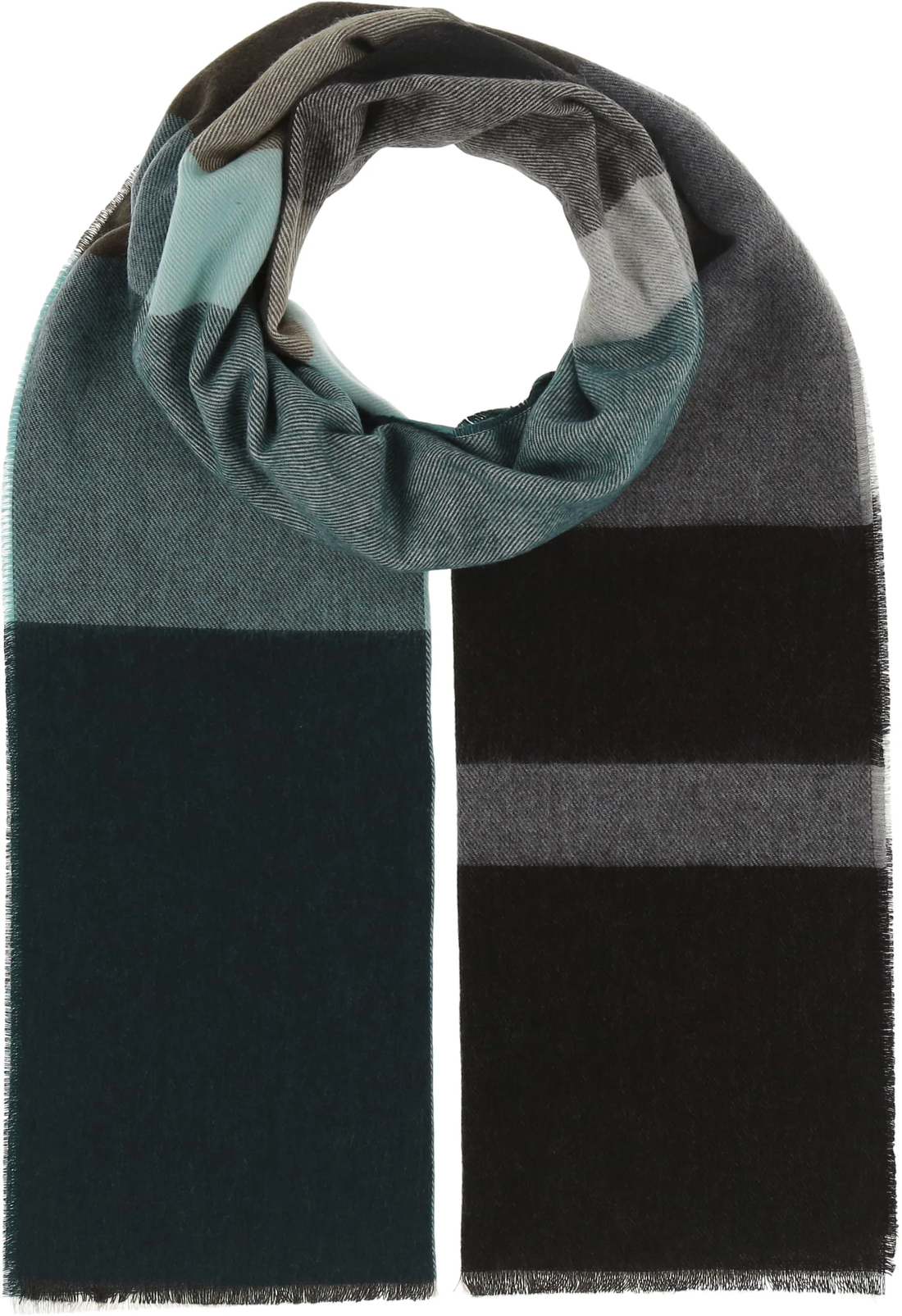 Quality: 100% recycled polyester
Size: 12 x 71 inches | 30 x 180 cm
Made In Germany
Environmentally Friendly, Fashionable, FRAAS! Finish off your wardrobe with this soft, durable menswear-inspired plaid scarf. Try it looped once for warmth, or let it hang down to show of the colours and pattern. A versatile unisex pattern that can be worn with any winter coat, sportscoat or even your favourite t-shirt. The fibres woven in this scarf are reclaimed from recycled plastic bottles and brushed to perfection making it cozy, warm, and sustainable If you know our Cashmink quality, this is just as soft. As of Fall 2021, FRAAS is pledging all Cashmink® production to be a real CO2 hero and will offset the small, yet unavoidable, emissions of all Cashmink® accessories through an international climate protection project. Certified according to Öko-Tex Standard 100, hypo-allergenic, water repellent and sustainably produced according to the highest quality standards in our own German factory. The acrylic fibers used here are 20% finer than cashmere, with the same soft warmth at a much better value. Scarves are our world, our tradition, our passion and our heritage. Since 1880.