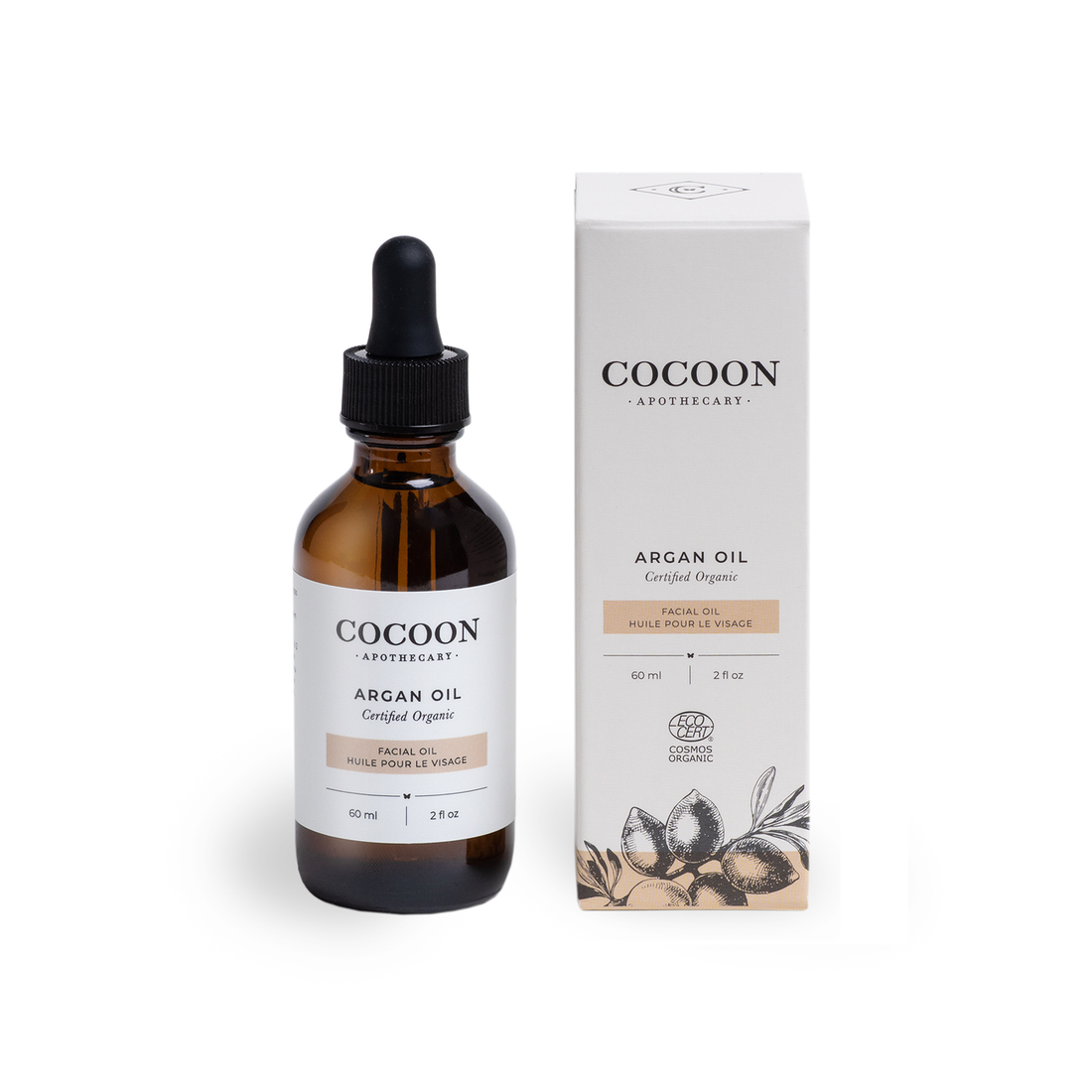 This certified organic oil is rich in vitamin E and fatty acids, which work to protect and soothe skin while also keeping it smooth and firm. Vitamin E is an antioxidant that is naturally present in our skin, and it works to prevent premature aging due to stress and sun damage. The balanced fatty acid profile of oleic and linoleic acid helps deliver the vitamin E into the layers of skin, making it an effective treatment for dry skin. It is considered a 'dry' oil because of its high amount of polyunsaturated fats, which don't feel heavy or greasy.
Argan trees are found in the semi-desert region of Morocco. The trees are mid-sized, growing to be approximately 10 feet tall, and can live up to 200 years old. Argan trees produce a nut that is rich in oil and is uncovered by removing the fleshy pulp of the tree's fruit and breaking the nut to release the kernels inside. These kernels are cold pressed in order to obtain the oil. The process of making argan oil is typically done by local Moroccan women in co-ops, giving them the opportunity to earn income for their families. 
It can be used on its own as a moisturizer or you can add it to your facial cream to make it thicker.
Benefits:
Protects and prevents premature aging
Softens dry skin leaving it smooth and silky
Maintains hydration
Light, non-greasy texture
Skin Type: Dry
Smells Like: Unscented
Packaging: Glass bottle
Size: 60 mL/2 fl oz
Instructions: Apply 1 – 3 drops to finger and spread evenly on face and neck. Can be used as a day oil or night treatment or added to moisturizer.