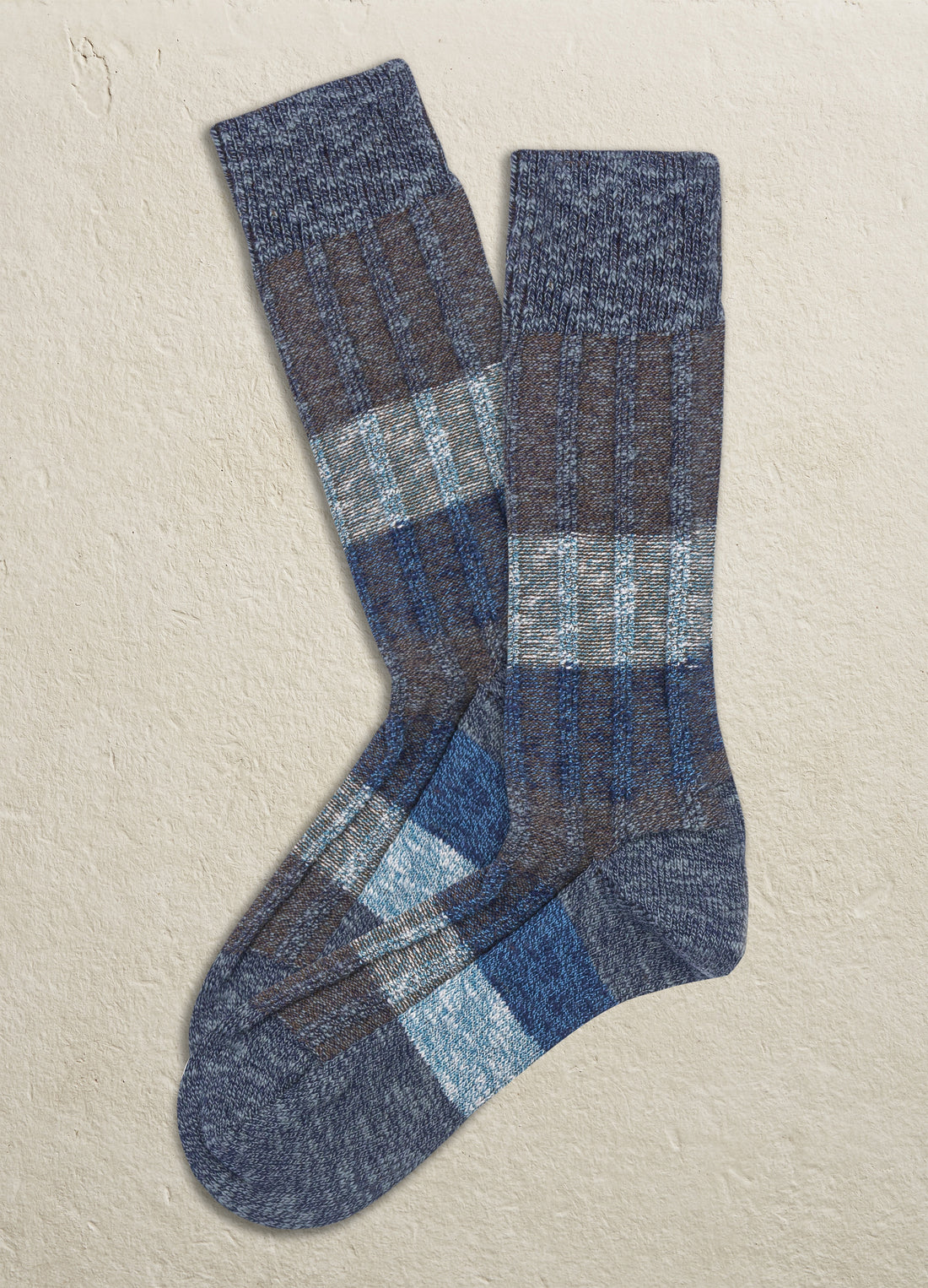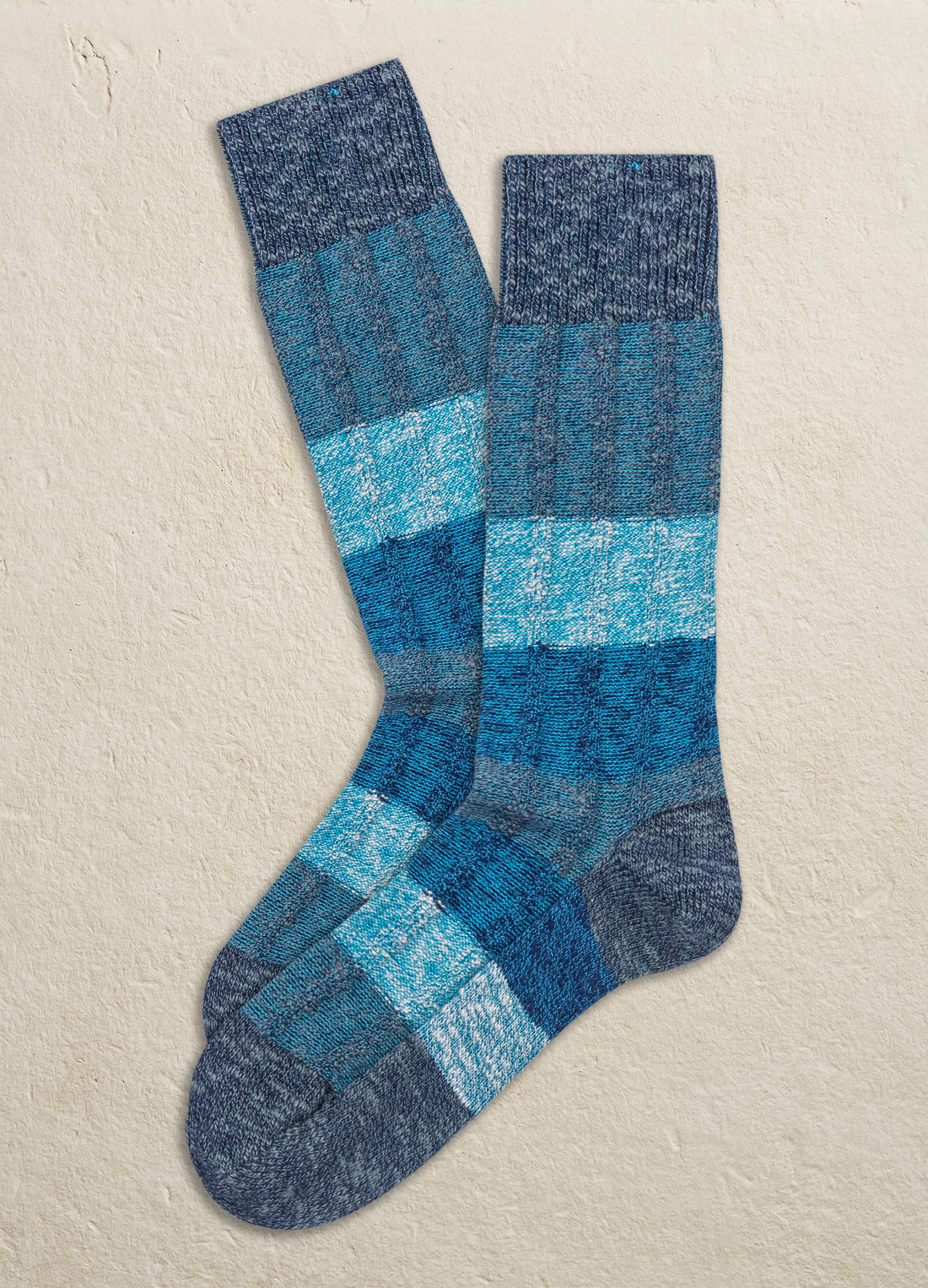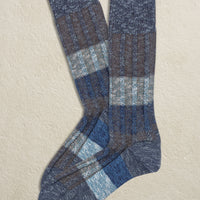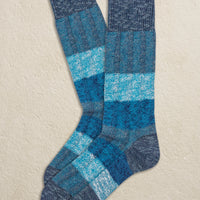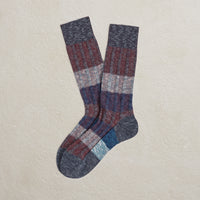 Marbled Blocking Cotton Socks
An elegant man who loves the Italian style, chooses his clothing with care but does not want to stand out. Let's have a peek inside his wardrobe.
It is a world of careful proportions and meticulous combinations: perfectly cut formal clothing, shirts finished by hand, Italian shoes, soft cashmere pullovers.
The materials are exquisitely fine, the classic colors being enlivened by small bright touches here and there.
Delicate textures, imperceptible designs, rib-stitching, pinstripe, pinpoint.
Marcoliani CLASSIC has been designed for him.